About the NWMO
The NWMO supports communities during COVID-19 pandemic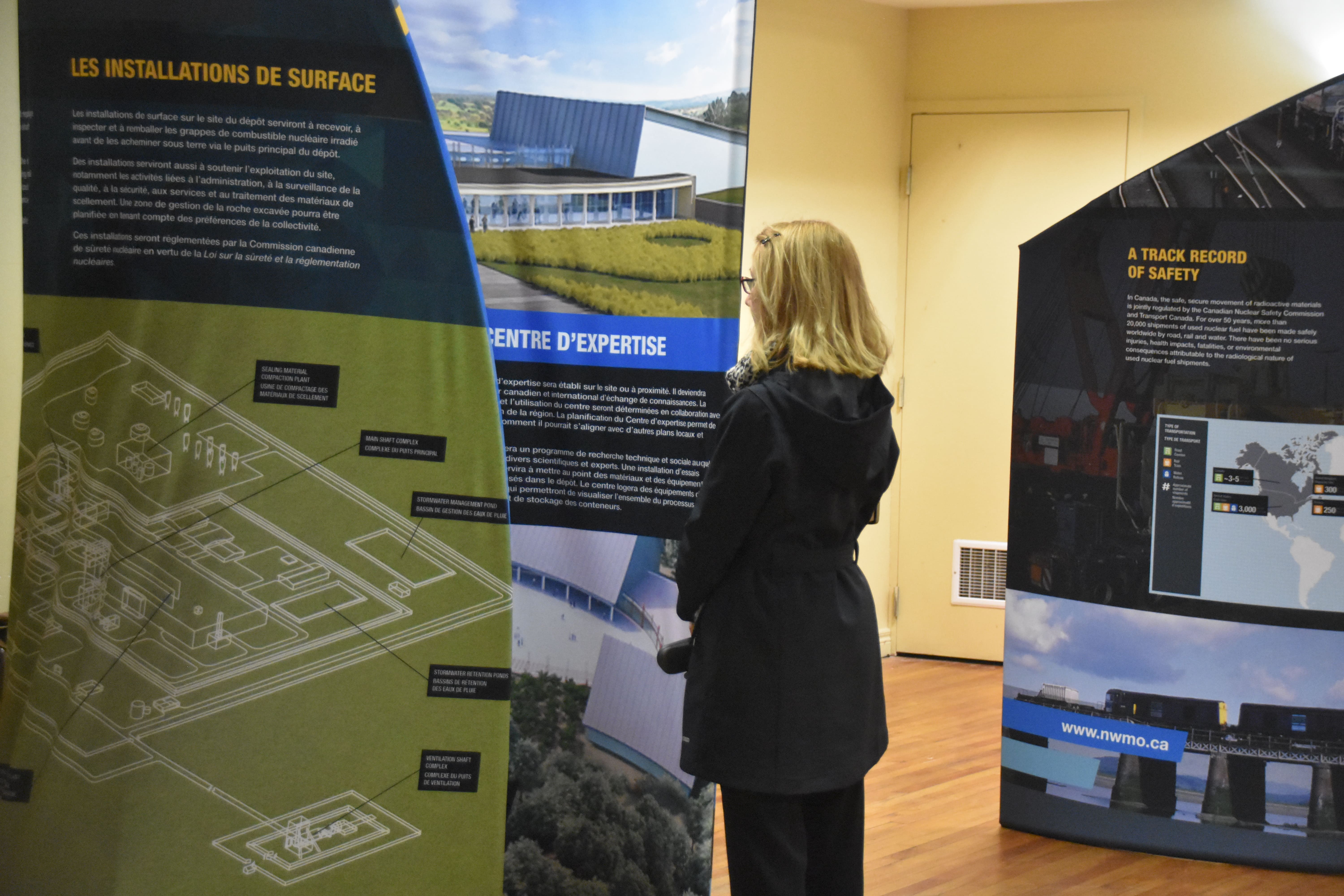 We all have a role to play to combat the spread of COVID-19, and the NWMO is taking steps to contribute to the health, safety and well-being of the communities where we are active.
At the Nuclear Waste Management Organization (NWMO), we want to help support the communities we live, work and engage with every day as we navigate together through the global COVID-19 pandemic. To this end, we are providing one-time investments of $25,000 to assist with local responses to COVID-19. These investments are available to 19 Municipal and Indigenous communities engaged in the site selection process for Canada's plan for the safe, long-term management of used nuclear fuel.
"All of us have a responsibility to take actions to help flatten the curve, and we have long been committed to supporting the health and well-being of the communities who are in the NWMO site selection process" said Ben Belfadhel, Vice-President of Site Selection at the NWMO. "Each community faces its own unique challenges during this time and we want to offer our support."
This investment supports communities through the pandemic, in areas such as community well-being, health concerns, food insecurities and basic supplies that will help community members cope in these challenging times.
The donations to communities are the latest in a number of steps we have undertaken as we manage through the pandemic. We have also taken action to
protect and support NWMO staff
, donated masks to
Anishnawbe Health Toronto
and made a $2500 donation to Thunder Bay's
Regional Food Distribution Association
to purchase nutritious food for vulnerable groups. And while some of our technical site evaluation activities are paused and our offices closed, we continue to advance Canada's plan, including recently releasing our
Triennial Report
and
five-year implementation plan
.
"Our commitment to protecting people and the environment includes the health, safety and well-being of the people we work with and the communities where we are active. We will continue to work in partnership to help flatten the curve together," added Ben.
About the NWMO

The Nuclear Waste Management Organization (NWMO) is a not-for-profit organization tasked with the safe, long-term management of Canada's used nuclear fuel inside a deep geological repository, in a manner that protects people and the environment for generations to come.

Founded in 2002, the NWMO has been guided for more than 20 years by a dedicated team of world-class scientists, engineers and Indigenous Knowledge Holders that are developing innovative and collaborative solutions for nuclear waste management. Canada's plan will only proceed in an area with informed and willing hosts, where the municipality, First Nation and Métis communities, and others in the area are working together to implement it. The NWMO plans to select a site in 2024, and two areas remain in our site selection process: the Wabigoon Lake Ojibway Nation-Ignace area in northwestern Ontario and the Saugeen Ojibway Nation-South Bruce area in southern Ontario.