Canada's plan
The NWMO's implementation plan lays out the path for site selection and beyond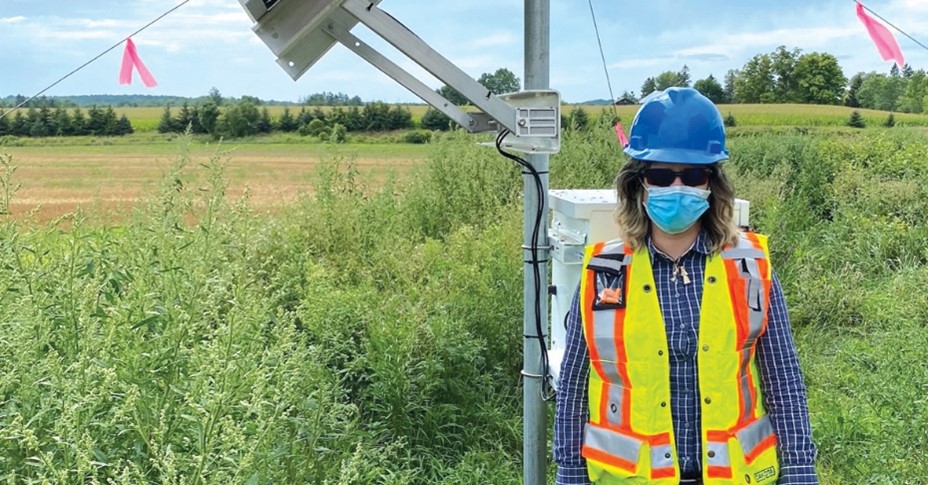 The NWMO's implementation plan outlines our priorities for the next five years as we work towards implementing Canada's plan for the safe, long-term management of used nuclear fuel.
The Nuclear Waste Management Organization (NWMO) has published for public comment the latest version of our five-year implementation plan, Implementing Adaptive Phased Management 2022 to 2026. The document is a forward-looking plan that explains how Canada's plan for the safe, long-term management of used nuclear fuel will be implemented over the next five years.
"The NWMO is implementing this national environmental infrastructure project on behalf of Canadians and Indigenous peoples. Public input is invaluable and helps steer our work, so we invite anyone interested to share their thoughts," said Lisa Frizzell, Vice-President of Communications at the NWMO.
Share your thoughts on the implementation plan by June 10, 2022, through our online survey.
The implementation plan is a living document that demonstrates the NWMO's commitment to transparency. It is regularly assessed and strengthened with direction and guidance from public input, communities, advances in science and technology, insights from Indigenous Knowledge, changes in societal values and evolving public policy.
This year's plan highlights a significant transformation in the NWMO's upcoming work, as it covers the period when we will reach the site selection milestone and move into the regulatory decision-making process.
We remain on track to meet our expected site selection date – an important milestone in Canada's plan. Over the course of this year, we will work with potential host communities to define partnership and determine willingness, and in 2024, we expect to select a preferred site for the deep geological repository.
Following site selection, we will take on a new series of activities, including implementing partnership agreements with host communities, finalizing the safety case for the identified site, beginning to construct a Centre of Expertise, participating in the regulatory decision-making process, and beginning to move our operations to the selected site.
Throughout the five-year period, we will also conduct environmental baseline monitoring to inform our work so that we can avoid, prevent and mitigate any environmental impact. We will complete additional deep borehole drilling and other technical evaluations to inform the technical design and safety case of the project. We will also continue to engage with Canadians and Indigenous peoples as we plan for the eventual transportation of used nuclear fuel to a central repository location.
In addition to the online survey, you can also forward your comments to:
Nuclear Waste Management Organization
Attention: Lisa Frizzell, Vice-President of Communications
22 St. Clair Avenue East, 4th Floor
Toronto, ON M4T 2S3, Canada
Email: learnmore@nwmo.ca
Website: www.nwmo.ca/contactus
The implementation plan is published alongside the NWMO's 2021 annual report – Guided by science. Grounded in knowledge. Committed to partnership. – which documents our progress over the past year.
About the NWMO

The Nuclear Waste Management Organization (NWMO) is a not-for-profit organization tasked with the safe, long-term management of Canada's used nuclear fuel inside a deep geological repository, in a manner that protects people and the environment for generations to come.

Founded in 2002, the NWMO has been guided for more than 20 years by a dedicated team of world-class scientists, engineers and Indigenous Knowledge Holders that are developing innovative and collaborative solutions for nuclear waste management. Canada's plan will only proceed in an area with informed and willing hosts, where the municipality, First Nation and Métis communities, and others in the area are working together to implement it. The NWMO plans to select a site in 2024, and two areas remain in our site selection process: the Wabigoon Lake Ojibway Nation-Ignace area in northwestern Ontario and the Saugeen Ojibway Nation-South Bruce area in southern Ontario.