Message from the President and CEO
Message from the President and CEO: Safely moving forward in the new normal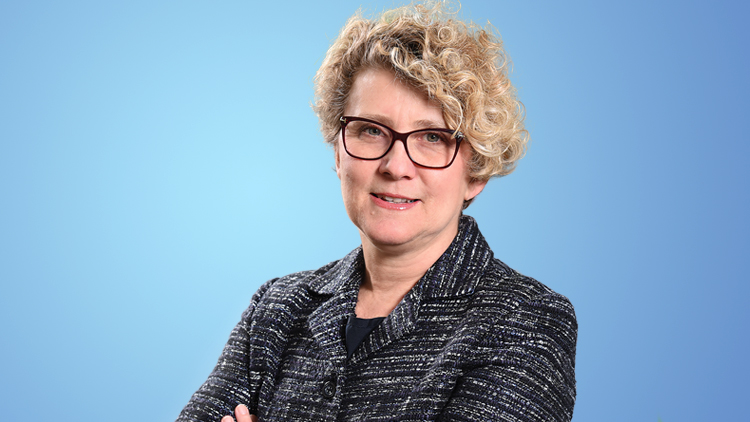 Laurie Swami, President and CEO of the Nuclear Waste Management Organization
Welcome to the first in a series of quarterly updates where I will highlight some of the Nuclear Waste Management Organization's (NWMO) most exciting recent accomplishments.
Despite the ongoing challenges posed by the global COVID-19 pandemic, the NWMO had a busy and successful summer. As vaccinations rolled out and Ontario reopened, we welcomed the opportunity to meet face-to-face again with the communities involved in our site selection process.
Listening to the public is critical to all the work we do. So, I am happy to announce that our mobile exhibit returned to the Ignace area and South Bruce, offering communities another way to engage with us, ask questions and build their understanding of the project. We were also proud to safely reopen our local community Learn More Centres.
We are continuing to advance geoscientific and environmental work in the Ignace area and South Bruce. In the Ignace area, we co-designed an environmental baseline monitoring program with residents that will help deepen our understanding of the regional environment, and a similar co-designed program in South Bruce is currently under peer review and will be finalized in the coming months.
The NWMO also sought , a significant milestone for our transportation planning program. The response was positive, and people indicated that the document reflected their priorities and values.
Over the past few months, we saw exciting progress at our proof test facility in Oakville. This included the delivery of our auger system, which we custom-designed to fill the small gaps that will remain in our emplacement rooms once our bentonite boxes have been placed. We also saw the successful demonstration of our semi-automated emplacement equipment in our simulated emplacement room. These accomplishments represent significant steps towards our full-scale emplacement demonstration.
We were also proud to join Indigenous peoples and Canadians across the country on Sept. 30 to recognize the first officially legislated National Day for Truth and Reconciliation in Canada. Our employees commemorated the occasion by listening to and honouring Elder Theresa Hall, a survivor of two residential institutions.
As we look to the end of 2021, we know there is still uncertainty as we continue navigating the pandemic. Our commitment to safety – for the communities we work with, our employees, and the environment – continues to be a central priority as we implement Canada's plan for the safe, long-term management of used nuclear fuel.
About the NWMO

The Nuclear Waste Management Organization (NWMO) is a not-for-profit organization tasked with the safe, long-term management of Canada's used nuclear fuel inside a deep geological repository, in a manner that protects people and the environment for generations to come.

Founded in 2002, the NWMO has been guided for more than 20 years by a dedicated team of world-class scientists, engineers and Indigenous Knowledge Holders that are developing innovative and collaborative solutions for nuclear waste management. Canada's plan will only proceed in an area with informed and willing hosts, where the municipality, First Nation and Métis communities, and others in the area are working together to implement it. The NWMO plans to select a site in 2024, and two areas remain in our site selection process: the Wabigoon Lake Ojibway Nation-Ignace area in northwestern Ontario and the Saugeen Ojibway Nation-South Bruce area in southern Ontario.