NWMO news
News Release: David Crombie to Chair Nuclear Waste Management Organization Advisory Council - Members Named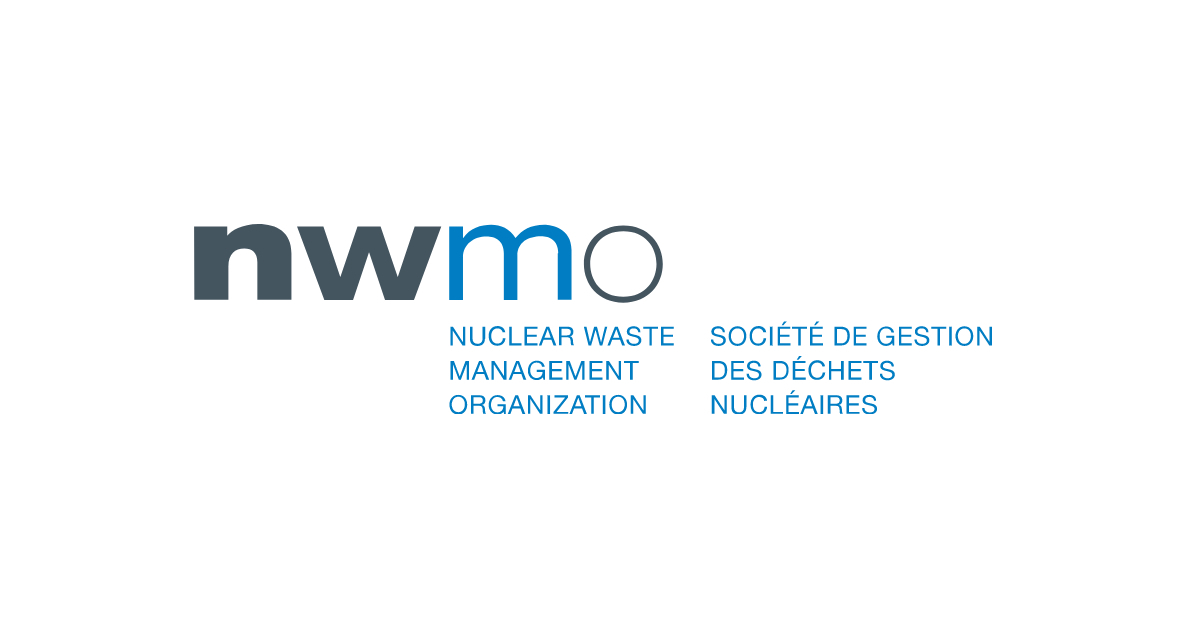 OTTAWA, November 18, 2002 - The Honourable David Crombie has been named chair of the Nuclear Waste Management Organization's (NWMO) Advisory Council. The announcement was made today by Richard Dicerni, chair of the NWMO Board of Directors.
Mr. Crombie is President and CEO of the Canadian Urban Institute. A past mayor for the City of Toronto and former Member of Parliament and Cabinet Minister, he has served on and chaired several high profile panels and commissions. Mr. Crombie was the first Chancellor of Ryerson Polytechnic University and is the recipient of honorary doctorates of law from the Universities of Toronto and Waterloo.
"Mr. Crombie is a person of great integrity," said Mr. Dicerni. "The Nuclear Waste Management Organization will benefit immensely from his experience and his judgement as it consults with Canadians and investigates approaches for the long-term management of used nuclear fuel."
Other members of the Advisory Council are:
David Cameron, Professor of Political Science at the University of Toronto
Helen Cooper, former mayor of Kingston, community worker
Gordon Cressy, Vice President of Ryerson University
Frederick Gilbert, President of Lakehead University
Dr. Derek Lister, holds Chair in Nuclear Engineering, University of New Brunswick
Donald Obonsawin, former Deputy Minister of several Ontario Ministries
Daniel Rozon, Department Head, Engineering Physics at École Polytechnique de Montréal
"The long-term management of used nuclear fuel is a significant public policy issue," said Mr. Crombie. "I look forward to working with this outstanding panel providing advice to the NWMO as it develops its plans."
"The combined talents and experience of the Advisory Council will bring a wide breadth of perspectives to our challenging and important task," said Elizabeth Dowdeswell, president of the NWMO.
The Nuclear Waste Management Organization has been established under the Nuclear Fuel Waste Act (NFWA). Its members are Ontario Power Generation, Hydro Québec and New Brunswick Power, Canadian companies that produce used nuclear fuel as a byproduct of electricity generation. The NFWA requires the organization to complete a study of approaches within three years, and put forward a recommended plan to the federal government for the long-term management of used nuclear fuel.
The Advisory Council has been appointed to provide independent and arms-length guidance and advice to the Nuclear Waste Management Organization concerning its study of approaches for the long-term management of nuclear waste. Its comments to the NWMO on the approaches for the management of used nuclear fuel, the study, and the organization's triennial reports will be made public.
About the NWMO

The Nuclear Waste Management Organization (NWMO) is a not-for-profit organization tasked with the safe, long-term management of Canada's used nuclear fuel inside a deep geological repository, in a manner that protects people and the environment for generations to come.

Founded in 2002, the NWMO has been guided for more than 20 years by a dedicated team of world-class scientists, engineers and Indigenous Knowledge Holders that are developing innovative and collaborative solutions for nuclear waste management. Canada's plan will only proceed in an area with informed and willing hosts, where the municipality, First Nation and Métis communities, and others in the area are working together to implement it. The NWMO plans to select a site in 2024, and two areas remain in our site selection process: the Wabigoon Lake Ojibway Nation-Ignace area in northwestern Ontario and the Saugeen Ojibway Nation-South Bruce area in southern Ontario.