NWMO news
News Release: Draft Recommendation - Adaptive Phased Management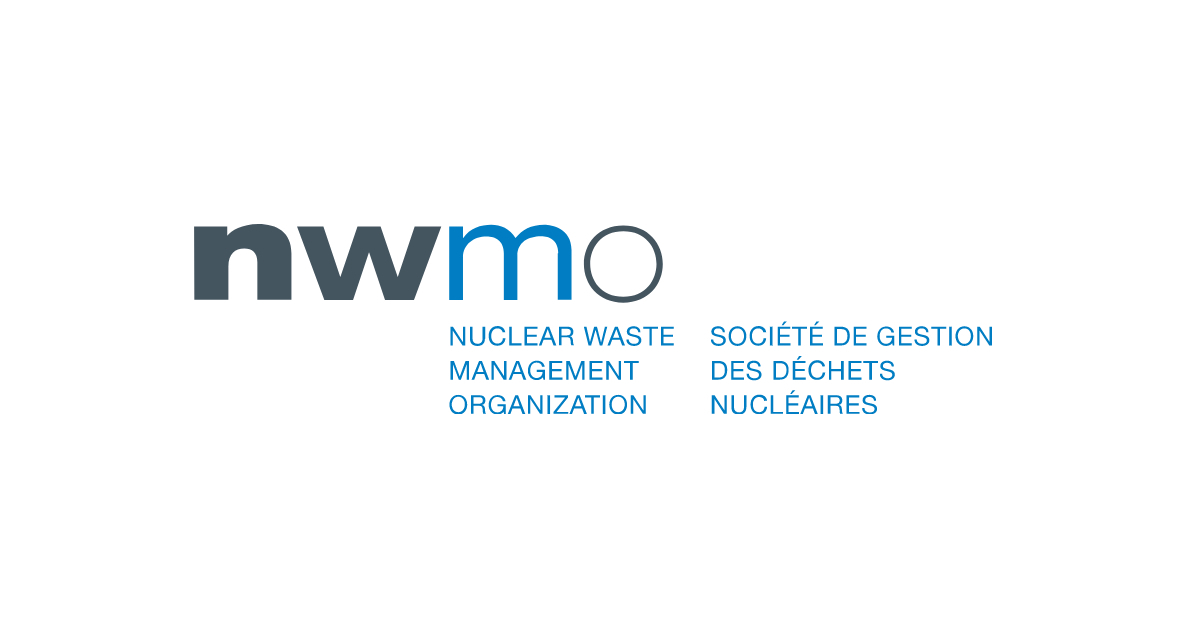 TORONTO, May 2005 – The Nuclear Waste Management Organization (NWMO) is proposing to recommend an Adaptive Phased Approach for the long-term care of used fuel from Canada's nuclear reactors. The NWMO has published its recommendations in draft for comment and review.
"Safety for people and the environment, and fairness for this and future generations, are the primary objectives of our recommendation," said NWMO President Elizabeth Dowdeswell. "Adaptive Phased Management acknowledges that Canadians will take responsibility now for waste we've produced, while leaving options open for future generations to make decisions in their own best interests," she said.
The NWMO is proposing a management system as well as a technical method. The management system is phased and adaptive. Options would be evaluated at every stage, and interested and affected citizens would be engaged to participate in decision-making about whether to proceed, stop, or reverse the process.
"We don't have all the answers, either about technology or about the future of society," said Ms. Dowdeswell. "Adaptive Phased Management is a commitment to continuous learning today to assist decision-making tomorrow."
The technical method being proposed is for centralized containment and isolation of used nuclear fuel deep underground in suitable rock formations, possibly in the crystalline rock of the Canadian Shield, or in other formations like sedimentary rock. Through three envisaged implementation phases, lasting up to 300 years or more, the waste would be monitored and remain retrievable. All regulatory standards and licencing requirements of the Canadian Nuclear Safety Commission, and other national and international oversight bodies, will be met or exceeded at every stage to ensure safety and security.
In an illustrative description of how Adaptive Phased Management could unfold, the NWMO suggests a period of approximately 30 years when used fuel would remain safely managed at nuclear reactor sites. During this initial phase, working collaboratively with interested citizens, the goals would be to site a centralized facility and build an underground research laboratory to confirm suitability of the site and the technology for a deep repository. A decision would also be taken on whether to build an interim shallow underground storage facility at the same site.
Depending on societal direction, used fuel could be moved to the central site for interim storage during the second thirty-year phase. Throughout this period the program of research and demonstration would continue.
Used fuel would be placed in the repository in phase three, expected to begin around year sixty. Future generations would decide in phase three whether and when to close the repository, and what kind of post-closure monitoring would be required.
The NWMO intends to seek a willing community to host the central facilities. Site selection will focus on provinces which currently benefit from the nuclear fuel cycle; Saskatchewan, Ontario, Quebec and New Brunswick - although communities in other regions would not be denied the opportunity to be considered.
The NWMO developed its recommendation after learning from technical specialists and engaging more than 15,000 interested Canadians, including 2000 Aboriginal People, in a wide-ranging dialogue on the values, principles and objectives they believe are required of a nuclear waste management approach that is socially acceptable, environmentally responsible, technically sound and economically feasible.
The proposal will be the subject of further dialogue before the organization presents its final report in November. The Government of Canada will decide from among the four approaches studied how used nuclear fuel will be managed over the long term. The NWMO will then be responsible for implementation.
If selected, Adaptive Phased Management is expected to cost $24.4 billion. Under the "polluter pays" principle of the Nuclear Fuel Waste Act, nuclear energy producers have begun contributing to trust funds to ensure money will be available for the long-term nuclear waste management approach chosen.
The full Draft Study Report, Choosing a Way Forward, is available for download at: www.nwmo.ca or, in hard copy by contacting the NWMO.
About the NWMO

The Nuclear Waste Management Organization (NWMO) is a not-for-profit organization tasked with the safe, long-term management of Canada's used nuclear fuel inside a deep geological repository, in a manner that protects people and the environment for generations to come.

Founded in 2002, the NWMO has been guided for more than 20 years by a dedicated team of world-class scientists, engineers and Indigenous Knowledge Holders that are developing innovative and collaborative solutions for nuclear waste management. Canada's plan will only proceed in an area with informed and willing hosts, where the municipality, First Nation and Métis communities, and others in the area are working together to implement it. The NWMO plans to select a site in 2024, and two areas remain in our site selection process: the Wabigoon Lake Ojibway Nation-Ignace area in northwestern Ontario and the Saugeen Ojibway Nation-South Bruce area in southern Ontario.