NWMO news
News Release Elizabeth Dowdeswell to Lead Study of Approaches to Manage Used Nuclear Fuel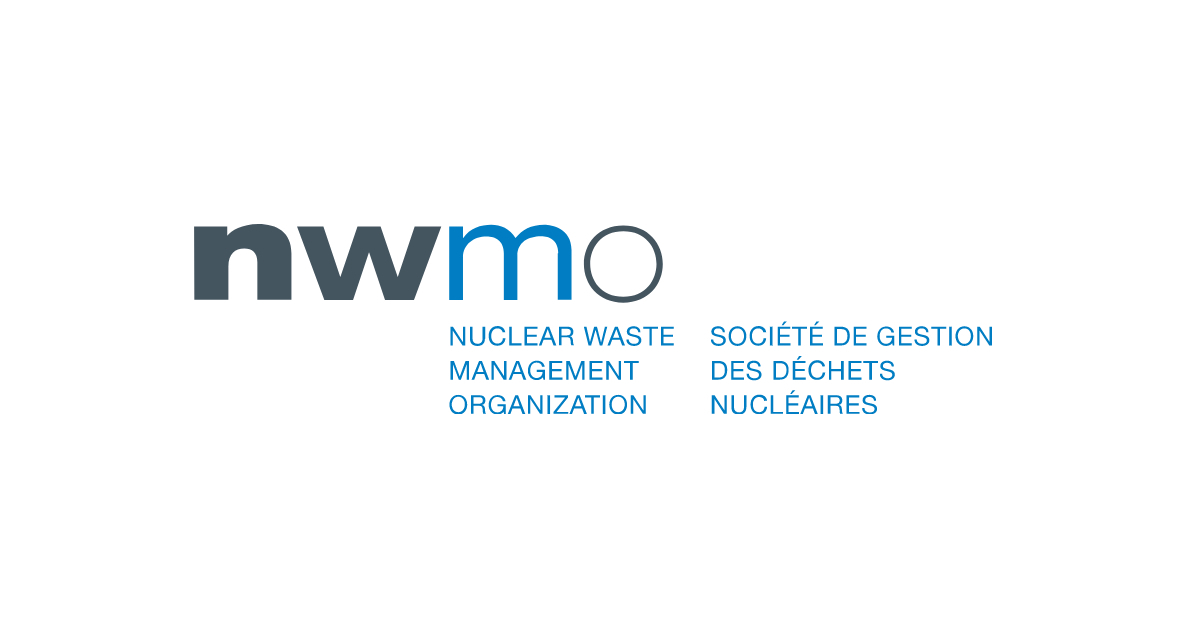 OTTAWA, October 24, 2002 – Elizabeth Dowdeswell has been appointed President of the newly-created Nuclear Waste Management Organization (NWMO) which will investigate long-term approaches for managing Canada's used nuclear fuel.
Ms. Dowdeswell's appointment was announced today by Richard Dicerni, Executive Vice President of Ontario Power Generation who is also Chair of the Board of Directors of the NWMO. "The Board is delighted that Ms. Dowdeswell has agreed to accept this challenge," said Mr. Dicerni. "She is a highly qualified executive with a truly impressive breadth of experience."
The Nuclear Waste Management Organization has been established under the Nuclear Fuel Waste Act (NFWA). Its members are Ontario Power Generation, Hydro Quebec and New Brunswick Power, Canadian companies that produce used nuclear fuel as a byproduct of electricity generation. The NFWA requires the NWMO to complete a study of approaches within three years, and put forward a recommended plan to the federal government for the long-term management of used nuclear fuel. As President, Ms. Dowdeswell will oversee an extensive public consultation process and a thorough study of long-term waste management approaches.
Ms. Dowdeswell has held a number of senior posts within government, and has been active in a broad range of environment-related programs, including a leading role in global efforts to negotiate the treaty on climate change in 1992. Ms. Dowdeswell was former Under Secretary General of the United Nations and Executive Director of the United Nations Environment Program.
"Science and technology have improved our quality of life and enriched our society immensely. But such progress also has its challenges," said Ms. Dowdeswell. "Managing used nuclear fuel is a public policy matter which will require ingenuity, transparency and a meaningful engagement of citizens as we work to find solutions," she said.
"Ms. Dowdeswell's record of championing sustainable development and promoting environmental protection in Canada and at the United Nations uniquely qualify her to head up this important new organization," added Mr. Dicerni. "The Board is confident that she will ensure this study has full transparency and complete public policy debate."
About the NWMO

The Nuclear Waste Management Organization (NWMO) is a not-for-profit organization tasked with the safe, long-term management of Canada's used nuclear fuel inside a deep geological repository, in a manner that protects people and the environment for generations to come.

Founded in 2002, the NWMO has been guided for more than 20 years by a dedicated team of world-class scientists, engineers and Indigenous Knowledge Holders that are developing innovative and collaborative solutions for nuclear waste management. Canada's plan will only proceed in an area with informed and willing hosts, where the municipality, First Nation and Métis communities, and others in the area are working together to implement it. The NWMO plans to select a site in 2024, and two areas remain in our site selection process: the Wabigoon Lake Ojibway Nation-Ignace area in northwestern Ontario and the Saugeen Ojibway Nation-South Bruce area in southern Ontario.