South Bruce and the NWMO partner to provide Mental Health First Aid training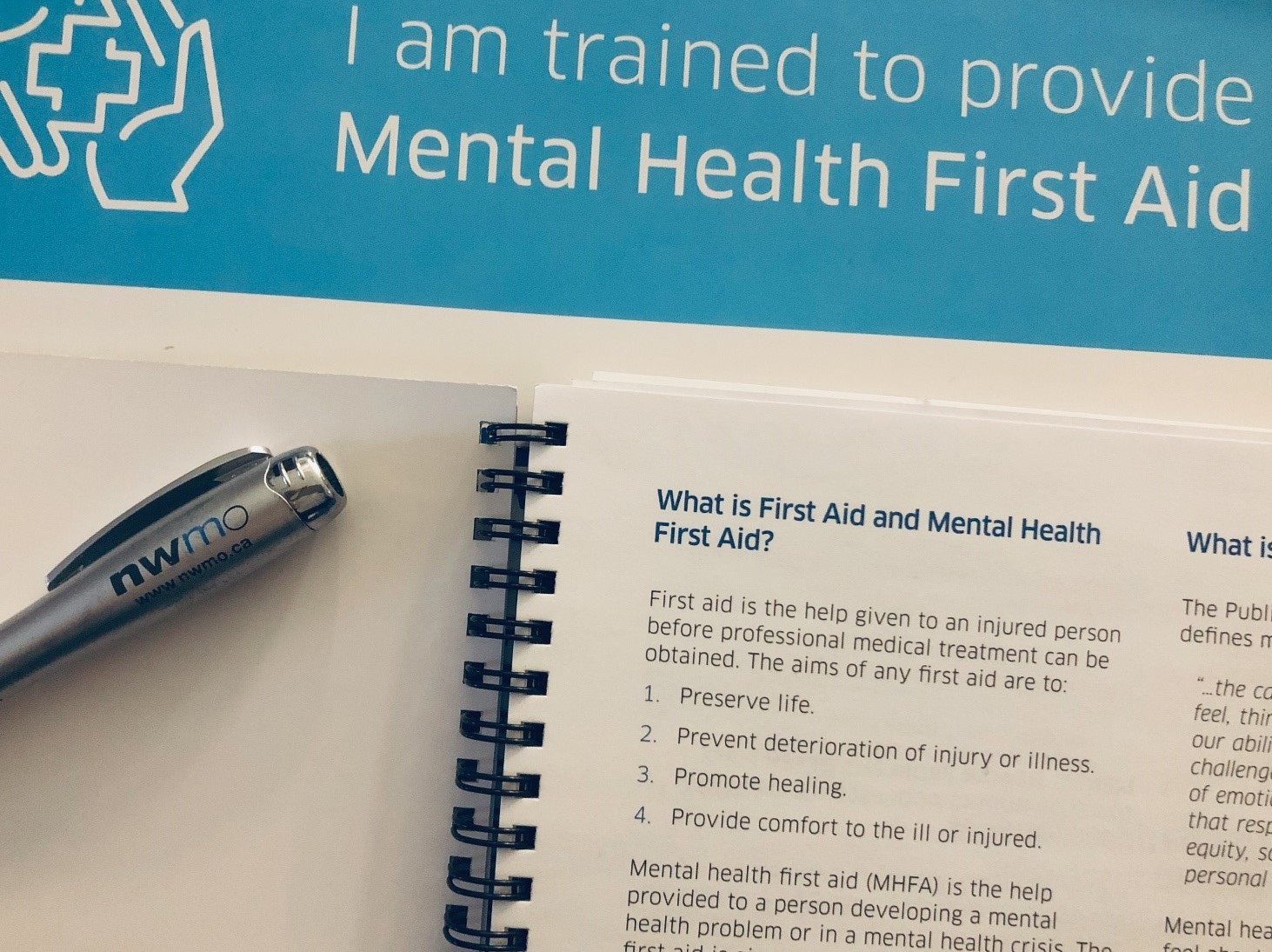 Residents of South Bruce recently took part in a Mental Health First Aid course offered by the Municipality of South Bruce in partnership with the NWMO.
Residents from South Bruce and surrounding areas recently participated in a Mental Health First Aid course held at the Mildmay-Carrick Recreation Complex. The Nuclear Waste Management Organization (NWMO) and South Bruce Community Liaison Committee supported the training through the NWMO's Early Investments in Education and Skills program.
"We recognize that South Bruce has been impacted by those suffering from mental health conditions. We wanted to provide the resources and training for residents of South Bruce to identify and assist those struggling," said Mayor Robert Buckle. "Without the support from the NWMO, this would not be possible."
The two-day course focused on mental health disorders and first aid for young people aged 12-24. Content focused on recognizing symptoms of mental health problems, providing initial help, supporting them towards professional help, and recovering from a crisis.
"By taking courses such as Mental Health First Aid, participants not only become aware of what each mental health issue looks like and feels like and sounds like, but they also know where the help is in the community. Participating in a training and hearing each other's stories and backgrounds and experiences increases comfort level and confidence in their ability to help," said course instructor Jackie Ralph.
Ms. Ralph also added, "Kudos to the NWMO for sponsoring the training, and to the Municipality of South Bruce for hosting and promoting the training. I believe it truly opened doors to members of the community who may not otherwise have been able to take the training. Here's hoping to many more similar partnerships in the future."
Mike and Lisa Stoltz from Mildmay attended the two-day course. "We want to thank the Municipality of South Bruce and the NWMO for bringing the Mental Health First Aid training to our community. It was a great course and excellent training that we can use every day. Remember that there is no health without mental health!"