About the NWMO
The NWMO Recognizes National Indigenous Peoples History Month and Day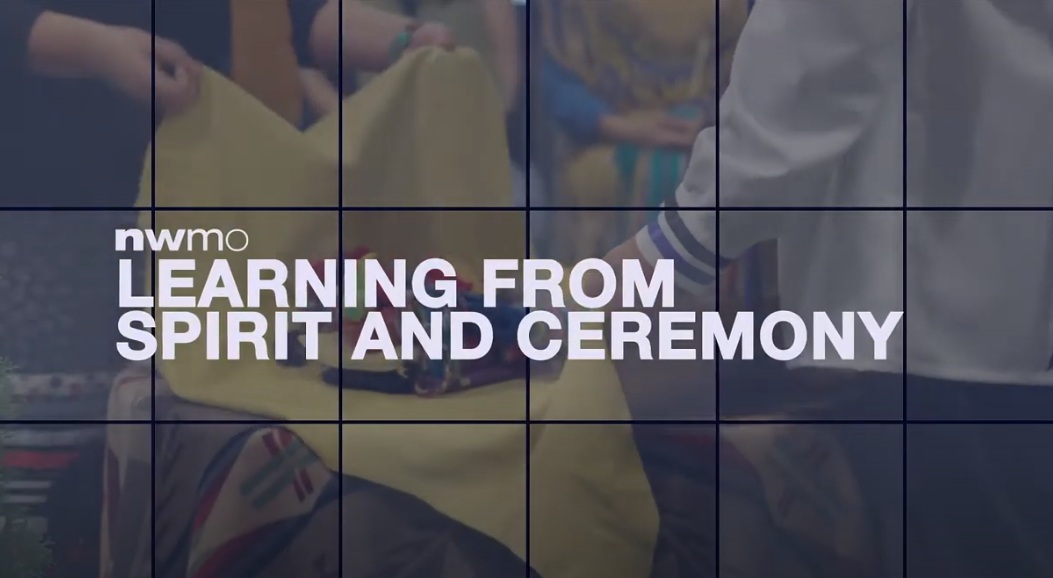 During the month of June, the NWMO is recognizing National Indigenous Peoples History Month and National Indigenous Peoples History Day (June 21).
"This is an opportunity for Canadians to learn about the cultural, technical and social contributions that Indigenous peoples have made to our country. It is also a chance to celebrate the resiliency of Indigenous peoples," said Bob Watts, Vice-President, Indigenous Relations at the NWMO.
The NWMO is on a Reconciliation journey and has taken steps through our Reconciliation Statement and Policy. Also through our work with the Council of Knowledge Holders, we're learning from current and future Indigenous leaders, and asking them to help us apply that learning to guide our work as we move forward.
"For our organization, providing space to honour this day and month is part of manifesting our commitment to Reconciliation. We have a special role to play in setting a new standard for corporate Canada on how to co-create a shared future with Indigenous peoples," said Mr. Watts.
Throughout the month, the NWMO will be holding activities and sharing information to learn about and celebrate Indigenous Knowledge and history.
"This year with COVID-19, the NWMO's virtual learning activities look different than the in-person activities of last year, but we are still finding meaningful ways to celebrate," said Rebekah Wilson, Indigenous Relations Associate at the NWMO.
As part of our commitment to Reconciliation, the NWMO sponsors the Gord Downie & Chanie Wenjack Fund and Right to Play Promoting Life-skills in Aboriginal Youth (PLAY) Program in Ontario. During the month, both of these organizations will host virtual lunch and learn sessions for NWMO staff and families. The Downie Wenjack Fund will share the story of The Secret Path about a 12-year-old Indigenous boy named Chanie Wenjack who ran away from a residential school in Ontario and never made it home. Right to Play will present an overview of the work it does with Indigenous communities in delivering play-based programs to promote healthy living and life skills.
The NWMO is also releasing a video called Learning from Spirit and Ceremony, which explains why and how we are working to integrate ceremony and sacred items into our work in a meaningful way. Additionally, we are running a social media campaign that highlights the work of three former members of the Council of Elders and Youth, and profiles the purpose and work of the Council of Elders and Youth. Since its inception, the Council has created a strong foundation and their advice has helped shape the principles of the NWMO.
"We still have a long way to go in terms of creating a shared future. However, through sharing with each other, we have an opportunity to create more [a better life] for our children and grandchildren," said Mr. Watts.
About the NWMO

The Nuclear Waste Management Organization (NWMO) is a not-for-profit organization tasked with the safe, long-term management of Canada's used nuclear fuel inside a deep geological repository, in a manner that protects people and the environment for generations to come.

Founded in 2002, the NWMO has been guided for more than 20 years by a dedicated team of world-class scientists, engineers and Indigenous Knowledge Holders that are developing innovative and collaborative solutions for nuclear waste management. Canada's plan will only proceed in an area with informed and willing hosts, where the municipality, First Nation and Métis communities, and others in the area are working together to implement it. The NWMO plans to select a site in 2024, and two areas remain in our site selection process: the Wabigoon Lake Ojibway Nation-Ignace area in northwestern Ontario and the Saugeen Ojibway Nation-South Bruce area in southern Ontario.