About the NWMO
The NWMO welcomes 18 summer students this year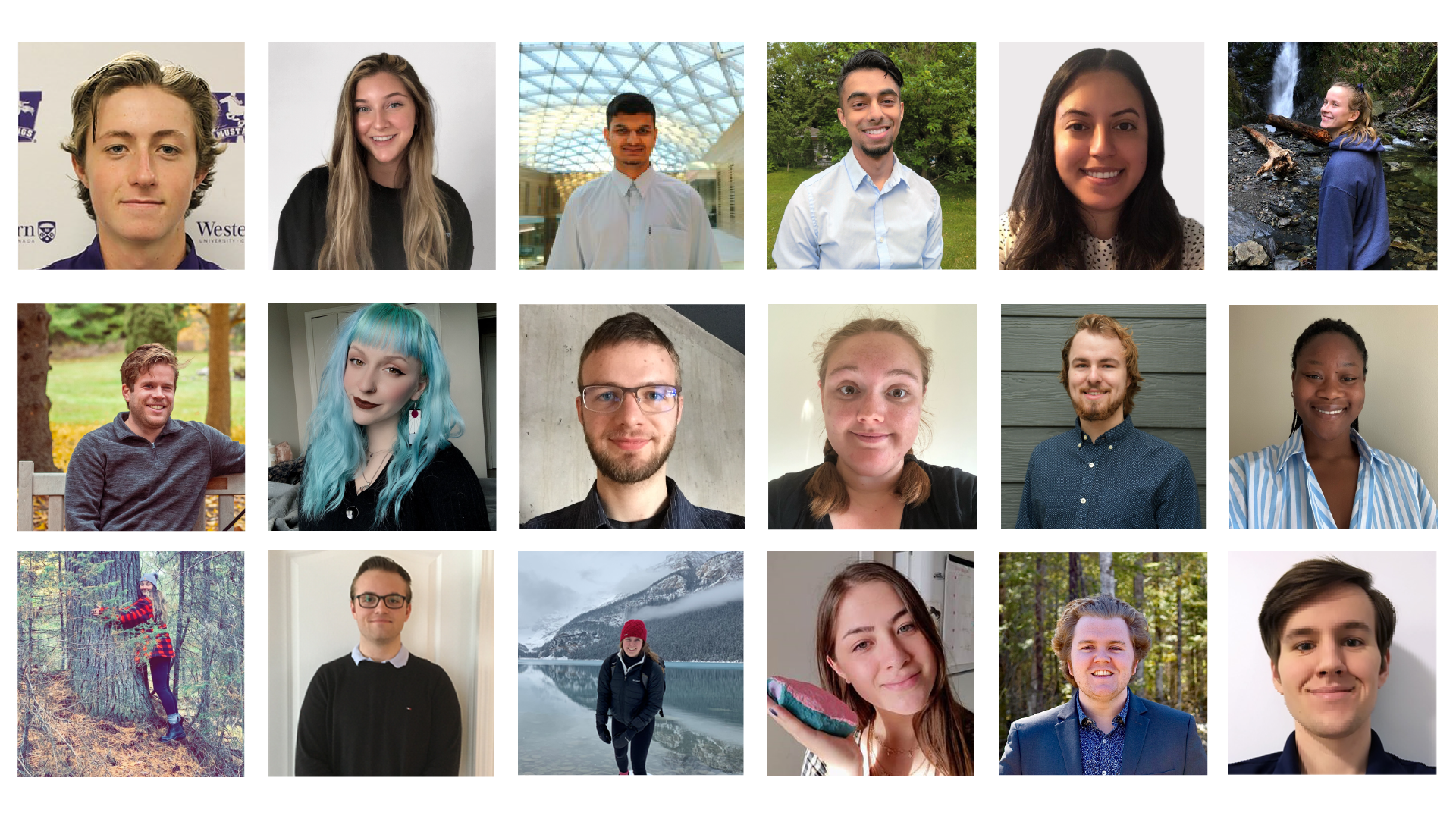 The NWMO has welcomed 18 summer students this year.
The Nuclear Waste Management Organization (NWMO) has welcomed 18 new students as we successfully continue our summer student program. The NWMO is committed to supporting youth education, and in particular, experiences in the fields of science, technology, engineering, and mathematics (STEM). Our summer program is one of the many ways we support student development.
Students often find their experiences with us to be valuable, educational and offer developmental opportunities. We are pleased to welcome back two returning students to our Geoscience and Communications teams.
Laura Spalding is a returning student who just finished her third year of Environmental Engineering at Carleton University. She will be working with the Geoscience team.
"It has been a great learning experience to be able to work on so many different projects that were suited to my interests within the team," said Ms. Spalding.
The NWMO's summer students gain first-hand experience and industry knowledge in a variety of disciplines, including communications, engagement, legal services, finance, Indigenous relations and engagement, engineering, environmental assessment, safety, and technical research. The NWMO provides students meaningful work and equal opportunities in a one-of-a-kind program in Canada, especially because of the Adaptive Phased Management project's international scale and level of expertise.
"I am glad to have extended my time with the NWMO. I have already learned so much in my first term and have been able to use my schooling in my everyday work. I am also glad to work with an organization that has Reconciliation with Indigenous peoples as a high priority," said Melissa Mancini, a returning Corporate Communications Student.
Students bring fresh ideas and knowledge to the NWMO. Today, students are sharing their creative thinking and energy across the organization, and tomorrow, some of them will become part of the NWMO's future workforce – we have a track record of hiring from our summer student program.
"They are our ambassadors. Once they leave and whether they go back to school or out to work in the real world, they will continue to talk about the NWMO and the things we do," said Phyllis Pandovski, Human Resources Manager at the NWMO.
Continued learning and Reconciliation
As the NWMO continues to do important work with Indigenous communities and Reconciliation, the organization enthusiastically welcomed one of our first Indigenous Relations students this summer.
Wanda Kidd joined us from the University of Waterloo, where she is studying in the Theatres and Performance program and volunteers as an Indigenous students' peer mentor.
Ms. Kidd is working with the Indigenous Relations and Strategic Programs team, and is excited to be doing work that will make a difference in people's lives as she also continues her journey of discovering her Anishinaabe roots.
"The exposure to the massive breadth of information and all the things I am going to learn and participate in is exciting," said Ms. Kidd.
Reaching out to connect with communities
"Over the years, we have been very fortunate to attract really good candidates from our siting communities. They bring distinct regional knowledge and a true understanding of the things that matter most to those areas, which informs our work," said Ms. Pandovski.
The NWMO works hard to ensure equal opportunities by hiring candidates, students and permanent employees in remote areas by posting through available media outlets, technology and employees' own networks. This year, we have hired two students in Ignace and three in South Bruce from various Ontario communities.
"We want to be able to share our knowledge and provide support to as many students as possible with these learning experiences. They are a potential pipeline for us as they move forward in their education and a pool of talent for any future opportunities," said Ms. Pandovski. "It feels really rewarding to assist students as they move along with their studies."
About the NWMO

The Nuclear Waste Management Organization (NWMO) is a not-for-profit organization tasked with the safe, long-term management of Canada's used nuclear fuel inside a deep geological repository, in a manner that protects people and the environment for generations to come.

Founded in 2002, the NWMO has been guided for more than 20 years by a dedicated team of world-class scientists, engineers and Indigenous Knowledge Holders that are developing innovative and collaborative solutions for nuclear waste management. Canada's plan will only proceed in an area with informed and willing hosts, where the municipality, First Nation and Métis communities, and others in the area are working together to implement it. The NWMO plans to select a site in 2024, and two areas remain in our site selection process: the Wabigoon Lake Ojibway Nation-Ignace area in northwestern Ontario and the Saugeen Ojibway Nation-South Bruce area in southern Ontario.