About the NWMO
Message from the President and CEO: Protecting water together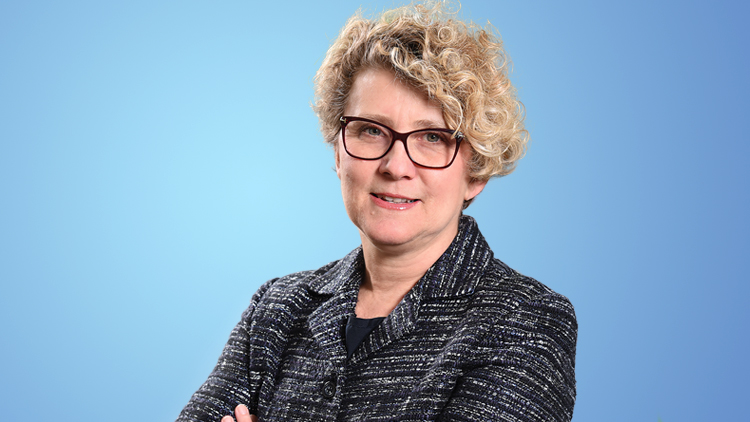 Laurie Swami, President and CEO of the Nuclear Waste Management Organization
For 20 years, the Nuclear Waste Management Organization (NWMO) has been engaging with Canadians and Indigenous peoples to understand their priorities about the safe, long-term management of Canada's used nuclear fuel. Through that time, one theme has always been top of mind – protecting water for generations to come.
Protecting water is at the core of what we do at the NWMO and is a connection we share with Canadians and Indigenous peoples. We all have a personal relationship with water, as we depend on it for both our survival and well-being. The entire purpose of Canada's plan – the reason we are investing time, effort and money to implement it – is to protect people and the environment, including water.
I personally value the protection of water – I am proud of the work that the NWMO is doing to ensure this core value is implemented in everything we do. So, I am excited to announce the launch of "Protecting water together," an ongoing series of profiles on the water stewards we work with that will highlight our collaboration with scientists, Indigenous Knowledge Holders, conservation authorities and more. Check out our first profile on Joanne Jacyk, Manager of the Environment Program at the NWMO.
Our work on water protection has benefited greatly from the wisdom and guidance of Indigenous peoples. As we move forward with Canada's plan, we continue to look for ways to align with Indigenous Knowledge in our work, in areas ranging from engineering to governance. So I am proud to say that over the past quarter, we have reached another important milestone in our ongoing Reconciliation journey by publishing our first Reconciliation Report (2021).
It provides an evaluation of the NWMO's Reconciliation Policy's impacts since its formalization in 2019, tracking activities such as mandatory staff Reconciliation training or continuous learning opportunities, informal training opportunities, staff support systems and community-driven work plans.
Finally, I would like to speak to our recent decision to update the timeline to select a site for Canada's repository for used nuclear fuel to 2024. Canada's plan is designed to adapt to changing circumstances, and like all organizations, several provincial lockdowns associated with the COVID-19 pandemic impacted our work over recent years.
This meant a significant loss of time for the face-to-face engagement that is so critical to the site selection process. Changing this timeline will give the NWMO and the potential host communities for the project more time to review and absorb new information as they consider their willingness to host the project.
The good news is that this small adjustment in timing is not expected to impact the overall schedule for implementing Canada's plan – based on current planning assumptions, we still expect to begin construction of the deep geological repository in 2033.
I hope you will continue to follow us on our journey to protect people and the environment.
About the NWMO
The Nuclear Waste Management Organization (NWMO) is a not-for-profit organization tasked with the safe, long-term management of Canada's used nuclear fuel inside a deep geological repository, in a manner that protects people and the environment for generations to come.
Founded in 2002, the NWMO has been guided for 20 years by a dedicated team of world-class scientists, engineers and Indigenous Knowledge Holders that are developing innovative and collaborative solutions for nuclear waste management. Canada's plan will only proceed in an area with informed and willing hosts, where the municipality, First Nation and Métis communities, and others in the area are working together to implement it. The NWMO plans to select a site in 2024, and two areas remain in our site selection process: the Wabigoon Lake Ojibway Nation-Ignace area in northwestern Ontario and the Saugeen Ojibway Nation-South Bruce area in southern Ontario.