Canada's plan
The NWMO invests $15,000 to help Roots to Harvest address food insecurity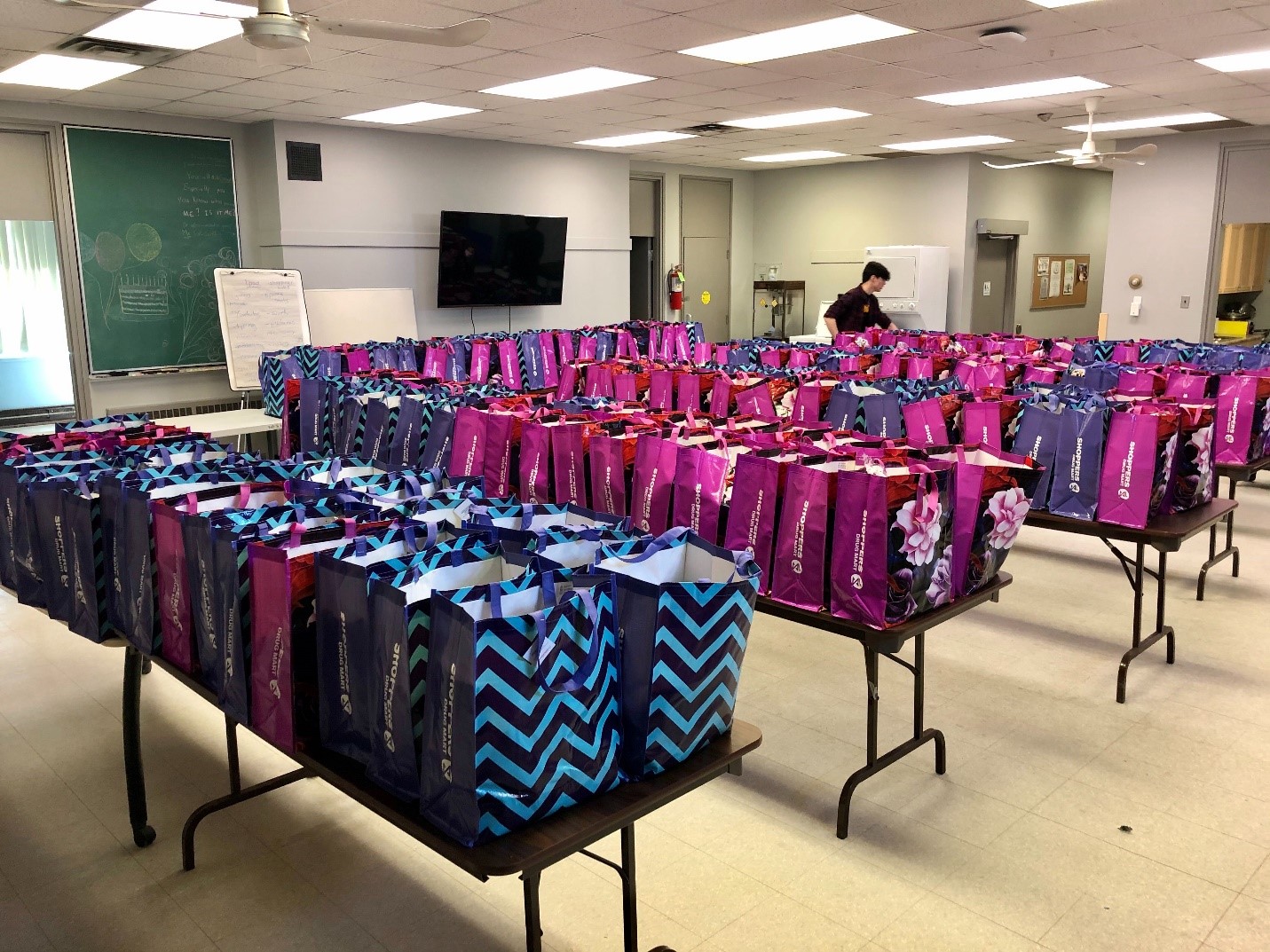 During the COVID-19 pandemic, Roots to Harvest is providing emergency food access to families with children, seniors, remote communities and people who use daily emergency meal programs in the Thunder Bay area.
The Nuclear Waste Management Organization (NWMO) is making a donation of $15,000 to Roots to Harvest, a not-for-profit organization in Thunder Bay, Ontario that is providing emergency food access during the global pandemic to families with children, seniors and people who use daily emergency meal programs.
"We all have a role to play to help people at risk," said Dr. Mahrez Ben Belfadhel, Vice-President of Site Selection at the NWMO. "For us that means partnering with community organizations on the front line."
Roots to Harvest uses food as a tool to connect people to one another and build belonging and dignity through meaningful programs, initiatives and advocacy.

"With support from NWMO, Roots to Harvest is able to assist more people in our community for a sustained time. Having healthful, abundant and easy to access food during this stressful time ensures that hunger doesn't have to be one of the many uncertainties that people are facing right now," said Erin Beagle, Executive Director, Roots to Harvest.
The NWMO has responded to the global COVID-19 pandemic by supporting municipal and Indigenous communities involved in the site selection process and potential siting regions. Recently, the NWMO made a one-time contribution of $50,000 to the
Northwestern Health Unit
to reach those most in need at this difficult time. The NWMO has also supported the
Kenora District Municipal Association
to help the organization establish reliable and secure communications between communities in the region during these difficult times. We have also made a one-time investment of $2,500 to Thunder Bay's
Regional Food Distribution Association
to purchase nutritious food for vulnerable groups.
"We would like to thank the staff and leadership at Roots to Harvest for all you do to improve well-being and health in northwestern Ontario, during this challenging pandemic each and every day," added Dr. Belfadhel.
About the NWMO

The Nuclear Waste Management Organization (NWMO) is a not-for-profit organization tasked with the safe, long-term management of Canada's used nuclear fuel inside a deep geological repository, in a manner that protects people and the environment for generations to come.

Founded in 2002, the NWMO has been guided for more than 20 years by a dedicated team of world-class scientists, engineers and Indigenous Knowledge Holders that are developing innovative and collaborative solutions for nuclear waste management. Canada's plan will only proceed in an area with informed and willing hosts, where the municipality, First Nation and Métis communities, and others in the area are working together to implement it. The NWMO plans to select a site in 2024, and two areas remain in our site selection process: the Wabigoon Lake Ojibway Nation-Ignace area in northwestern Ontario and the Saugeen Ojibway Nation-South Bruce area in southern Ontario.