Canada's plan
Future leaders in northern Ontario learn about STEM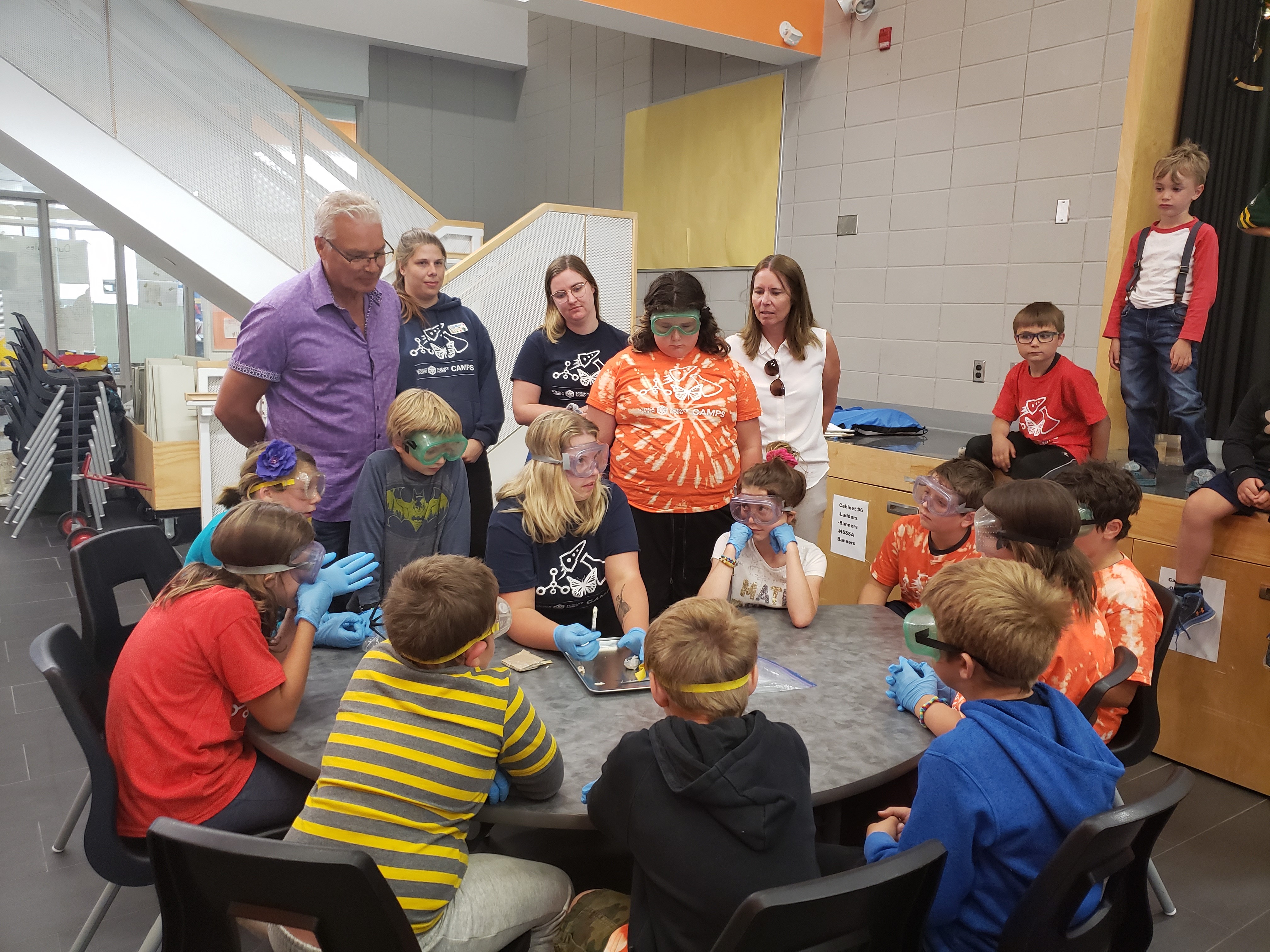 Norman Sandberg, NWMO Relationship Manager, and Carol Barnes, NWMO Community Liaison Manager, along with campers, watch a Science North staff member conduct a science demonstration.
For one special week this summer, close to 80 campers aged 4-11 participated in a unique science camp opportunity provided through Science North in Ignace, Hornepayne and Manitouwadge.
"Science camps are an important way of encouraging kids to learn about science, technology, engineering, and mathematics (STEM). Experiences like Science North can inspire them to pursue careers in those fields," said Carol Barnes, Nuclear Waste Management Organization (NWMO) Community Liaison Manager for Hornepayne.
The weeklong camps have been supported by the community liaison committees in the three respective communities in partnership with the NWMO through the Early Investments in Education and Skills program. The experience allows kids to explore everything from microscopes to digital cameras to dip nets for collecting insects.
"Science North's summer camps are filled with captivating hands-on workshops that encourage children to discover why science is so important to the world around them, and develop positive attitudes and practices that will transfer into other fields of study," said Cathy Stadder Wise, Senior Scientist in Education at Science North.
For 30 years, Science North has introduced more than 40,000 children in more than 35 northern Ontario communities to a positive relationship with science in their own backyards. These camps provide an opportunity for hands-on learning, using science as a means of learning about the world. The NWMO has been supporting Science North workshops for seven years now.