Selecting a site
News Release: NWMO Completes Phase 1 Preliminary Assessments in Northern Ontario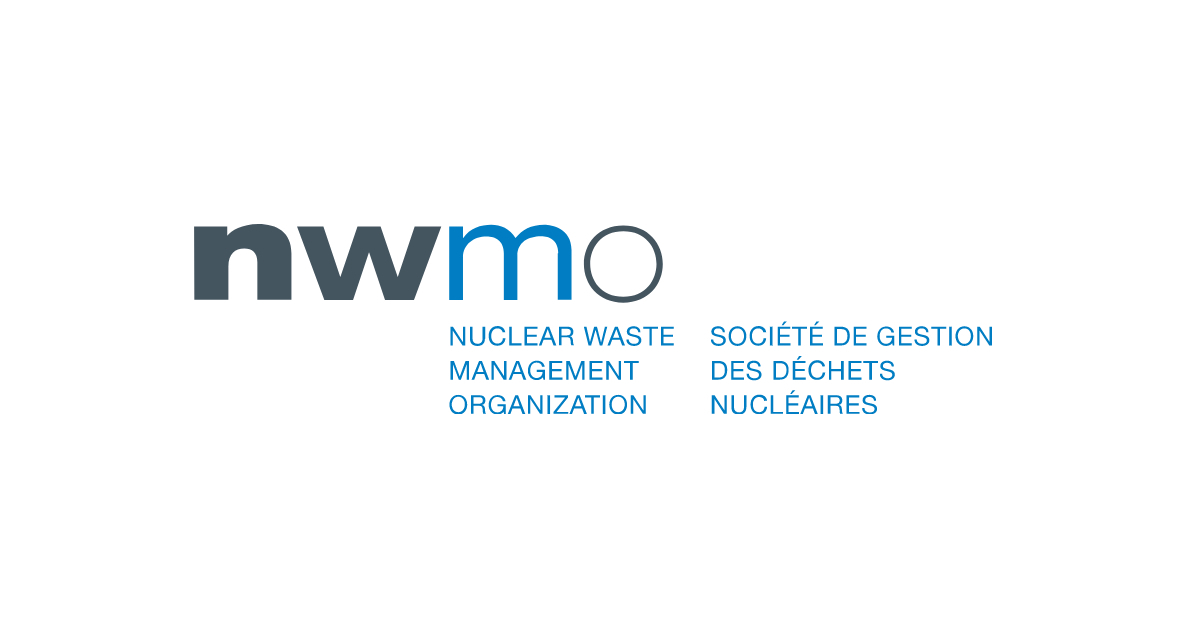 TORONTO, January 22, 2015 -- The Nuclear Waste Management Organization (NWMO) has completed the first phase of preliminary assessment for six communities in Northern Ontario that expressed interest in learning about Canada's plan for the long-term management of used nuclear fuel.
Based on work undertaken collaboratively with each community, the City of Elliot Lake, Town of Blind River, and Townships of Manitouwadge and White River are assessed as having strong potential to meet site selection requirements and have been identified for further study. The Town of Spanish and Township of The North Shore were not selected to be the focus of more detailed study.
"As we prepare for more detailed studies and engagement, we need to narrow our focus," said Kathryn Shaver, Vice President of APM Engagement and Site Selection at the NWMO. "Going forward, studies will continue in areas with strong potential to meet robust safety requirements and for the project to align with the community's long-term vision."
Preliminary findings do not confirm technical suitability and safety of any site, and at this early point in the process no community is asked to confirm its willingness to host the project. These findings do not affect work ongoing in seven other Ontario and Saskatchewan communities involved in the site selection process.
Recognizing Community Leadership
At this milestone in the process, the NWMO is recognizing the significant contributions of all six Northern Ontario communities by providing $400,000 to each upon establishment of a Community Well-Being Reserve Fund.
"Each of these communities has shown tremendous leadership in advancing this major national project on behalf of all Canadians," said Ms. Shaver. "Each community that has reached this stage of the process has helped ensure that discussion and learning continues, and that important questions about safety are asked."
Administered by the communities, these funds support continuing efforts to build community sustainability and well-being. Examples of activities the fund could support include projects, programs or services that benefit community youth or seniors, community sustainability, energy efficiency or economic development initiatives. Other communities engaged in the process have been similarly recognized upon completion of their Phase 1 studies.
Background and Next Steps
Preliminary Assessments are the third of nine steps in a multi-year process for evaluating potential suitability of communities to host a deep geological repository for Canada's used nuclear fuel and an associated Centre of Expertise. A total of 21 communities came forward to explore potential interest and suitability for hosting this national project by requesting Preliminary Assessments. Preliminary Assessments provide a basis for progressively narrowing the siting study areas.
Phase 1 assessments have evaluated in a preliminary way the potential for an area to meet or exceed strict technical requirements, and for the project to align with the community's long-term goals and vision.
For communities that continue, the next phase of work involves more intensive community learning and engagement. Work will take on a broader focus to include First Nation and Métis communities in the area as well as neighboring municipalities. Preliminary fieldwork will also begin, including geological surveys and, at later date, limited borehole drilling, to further assess geology and site suitability against technical safety requirements.
As individual studies are completed, the NWMO will continue to narrow its focus to areas with strong potential to be suitable for hosting a repository. Ultimately, the project will only proceed at a site that can safely contain and isolate used nuclear fuel, and with the involvement of the interested community, First Nation and Métis communities in the area and surrounding municipalities working together to implement it.
It is expected to take several more years to complete the necessary studies to identify a preferred safe site and an informed and willing host. Communities may choose to end their involvement at any point during the site evaluation process, until a final agreement is signed, subject to all regulatory requirements being met and approvals received. This project will only proceed with involvement of the interested community, potentially affected First Nation and Métis communities, and surrounding communities working in partnership to implement it.
About the NWMO
The purpose of the Nuclear Waste Management Organization (NWMO) is to develop and implement, collaboratively with Canadians, a management approach for the long-term care of Canada's used nuclear fuel that is socially acceptable, technically sound, environmentally responsible and economically feasible. The NWMO was created in 2002 by Canada's nuclear electricity producers. Ontario Power Generation Inc., NB Power Nuclear and Hydro-Québec are the founding members, and along with Atomic Energy of Canada Limited, fund the NWMO's operations. The NWMO operates on a not-for-profit basis and derives its mandate from the Federal Nuclear Fuel Waste Act, which came into force in November 2002.
-30-
For More Information
Mike Krizanc, Manager of Communications, NWMO
mkrizanc@nwmo.ca
647.259.3043
647.272.7610 (cell)
www.nwmo.ca
Quotes
Elliot Lake Mayor Dan Marchisella
"This is a lengthy process that will take many years to complete," said Elliot Lake Mayor Dan Marchisella. "Ultimately, the process requires an informed and willing host and partnerships with regional and Aboriginal neighbours. The nuclear industry has been an important part of our past and, regardless of where the repository is eventually located, I believe we can make a significant contribution to how the project is implemented."
Manitouwadge Mayor Andy Major
"I look forward to working with the community and the NWMO to learn more in the next phase of study. This will allow us to further evaluate our potential for hosting a deep geological repository and what benefits and challenges the project could bring to our area," said Manitouwadge Mayor Andy Major.
White River Mayor Angelo Bazzoni
"There are now 11 communities in the next phase of Preliminary Assessment studies. So there is a long way to go before any decisions will be made or residents required to make an informed choice, "said White River Mayor Angelo Bazzoni. "I encourage the community to become involved as we learn together with the NWMO and our neighbours about the potential impacts of the project on our region if it were to be implemented here."
Blind River Mayor Sue Jensen
"This decision means Blind River will continue to explore what this project could mean for our community and area," said Mayor Sue Jensen. "It will take years of study and community engagement activities before a potential host is identified. It is important that our residents continue to ask questions and participate in the process of identifying an informed and willing host for Canada's repository for the safe long term storage of used nuclear fuel."
The North Shore Mayor Randi Condie
"I am proud of the significant contributions our community has made to advancing this important national infrastructure project," said The North Shore Mayor Randi Condie. "Volunteers on our Community Liaison Committee should be applauded for their time and efforts in helping us navigate through the learning process. We look forward to continuing our learning and offering input as our neighbours, Elliot Lake and Blind River, move into the next phase of study."
Spanish Mayor Ted Clague
"Over the past few years, many residents have shared their questions and concerns. Their contributions have directly impacted the many comprehensive studies that have been done and have resulted in reports and knowledge that will benefit Spanish in years to come," said Mayor Ted Clague. "I would like to thank the members of the Spanish Community Liaison Committee who volunteered on behalf of the community. We look forward to more learning in a different role as our neighbours continue in the process."
About the NWMO

The Nuclear Waste Management Organization (NWMO) is a not-for-profit organization tasked with the safe, long-term management of Canada's used nuclear fuel inside a deep geological repository, in a manner that protects people and the environment for generations to come.

Founded in 2002, the NWMO has been guided for more than 20 years by a dedicated team of world-class scientists, engineers and Indigenous Knowledge Holders that are developing innovative and collaborative solutions for nuclear waste management. Canada's plan will only proceed in an area with informed and willing hosts, where the municipality, First Nation and Métis communities, and others in the area are working together to implement it. The NWMO plans to select a site in 2024, and two areas remain in our site selection process: the Wabigoon Lake Ojibway Nation-Ignace area in northwestern Ontario and the Saugeen Ojibway Nation-South Bruce area in southern Ontario.