Wabigoon Lake Ojibway Nation-Ignace area
Next Step of Geological Studies Underway Near Ignace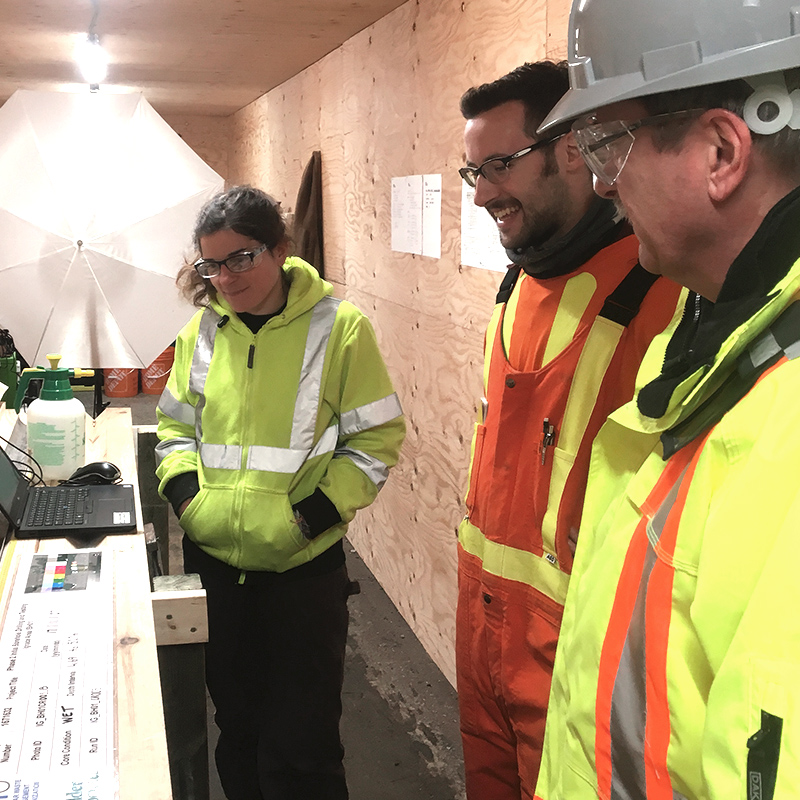 On November 6, the NWMO began drilling (see: video) to obtain core samples at a potential deep geological repository site for the safe long-term management of Canada's used nuclear fuel.
Initial Borehole drilling
and core sample testing is taking place in a rock formation known as the Revell Batholith, located south of Highway 17, about 35 kilometres west of Ignace (between Ignace and Wabigoon Lake Ojibway Nation). The initial study of core samples is part of the site evaluation program to build understanding of the geology at or near potential repository sites.
"The drilling of this first borehole marks an important milestone in Canada's plan for the safe, long-term management of used nuclear fuel," said Dr. Mahrez Ben Belfadhel, Vice President of Site Selection. "Reaching this next level of study is the result of several years of hard work by everyone involved and extensive collaboration with residents in the area, including First Nation and Métis communities."
Work at this site is expected to continue for at least three months. Once initial borehole drilling and testing is complete, geoscience, environmental, engineering and repository safety specialists will require about one year to review the data and share the findings.
Various studies are also underway in the vicinity of six other
Ontario communities
involved in the site selection process. The preferred site must have a suitable rock formation in an area with an informed and willing host. The project will only move forward in partnership with First Nation and Métis peoples and surrounding communities. The NWMO continues to move forward collaboratively with all communities and regions as the site section process moves into 2018 and beyond.
The NWMO expects to be able to select the preferred site for detailed site characterization by about 2024.
About the NWMO

The Nuclear Waste Management Organization (NWMO) is a not-for-profit organization tasked with the safe, long-term management of Canada's used nuclear fuel inside a deep geological repository, in a manner that protects people and the environment for generations to come.

Founded in 2002, the NWMO has been guided for more than 20 years by a dedicated team of world-class scientists, engineers and Indigenous Knowledge Holders that are developing innovative and collaborative solutions for nuclear waste management. Canada's plan will only proceed in an area with informed and willing hosts, where the municipality, First Nation and Métis communities, and others in the area are working together to implement it. The NWMO plans to select a site in 2024, and two areas remain in our site selection process: the Wabigoon Lake Ojibway Nation-Ignace area in northwestern Ontario and the Saugeen Ojibway Nation-South Bruce area in southern Ontario.