Borehole drilling and testing
As part of the NWMO's site investigations, from 2017-22 a series of boreholes were drilled in two Ontario sites under consideration for the project — in the Wabigoon Lake Ojibway Nation-Ignace area and in the Saugeen Ojibway Nation-South Bruce area. The drilling and resulting studies advanced our understanding of the subsurface geology in South Bruce and in the area around Ignace.
Overview
A borehole, similar to those the NWMO drilled, is a small diameter hole made in the ground using drilling equipment. Our borehole process involved drilling the borehole and retrieving cylinder-shaped rock samples called core.
A wide range of testing is performed on samples of the core, and in a borehole, to investigate various geoscientific properties of the rock and advance understanding of the geology in the area.
What was involved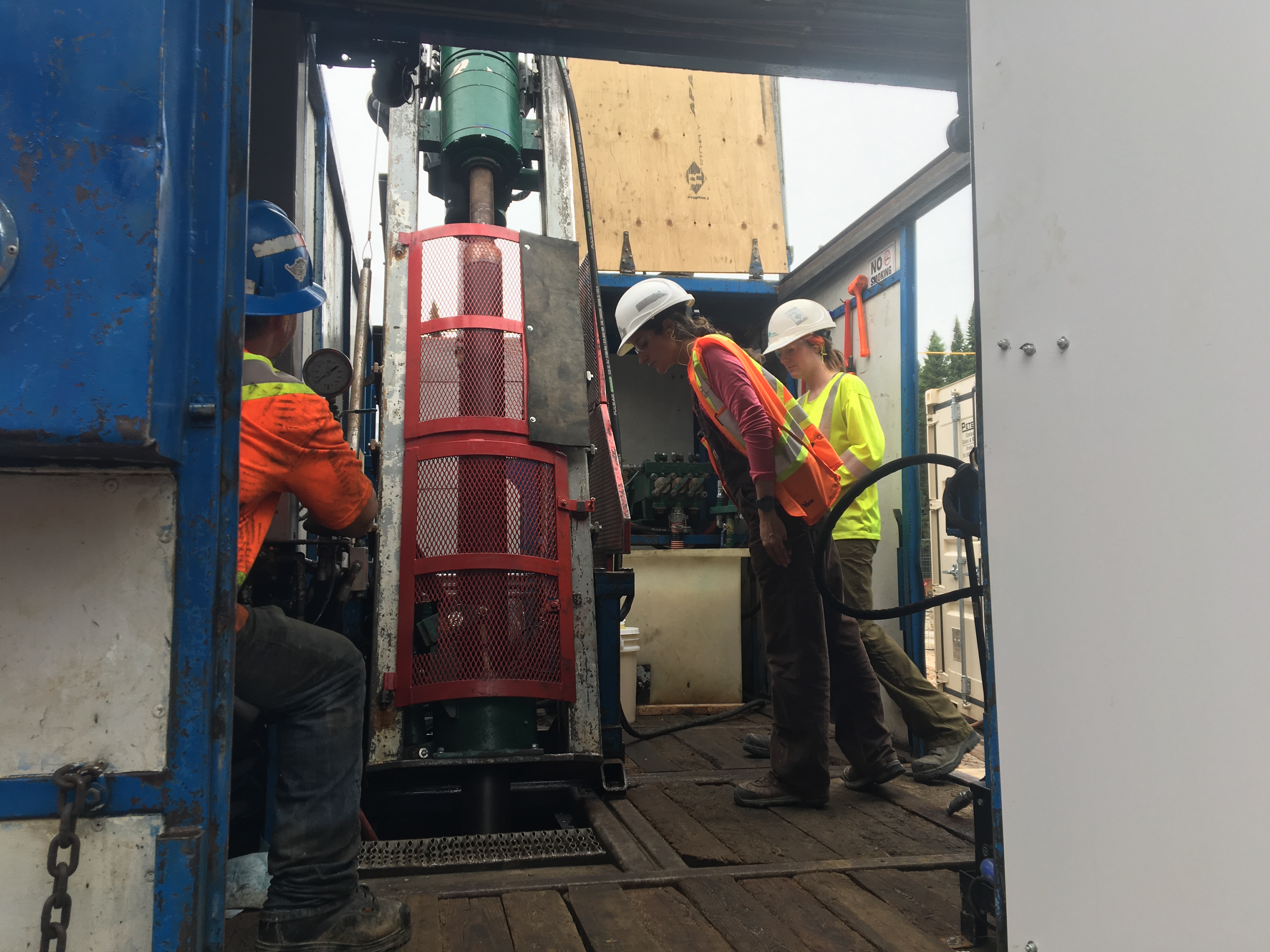 Boreholes were drilled using a conventional truck-mounted or skid-mounted rotary drill rig. Each drill site was about 50 metres by 70 metres, or about the size of two NHL-sized hockey rinks side by side.

Trailers were set up at the site for use as field offices, for on-site equipment storage, and for a small field lab for on-site geological logging, testing and preserving of rock core and water samples.
For a borehole approximately one kilometre deep, the borehole drilling and on-site testing process lasted about 120 days, depending on the number of shifts worked each day and the nature of the rock encountered.
Completed studies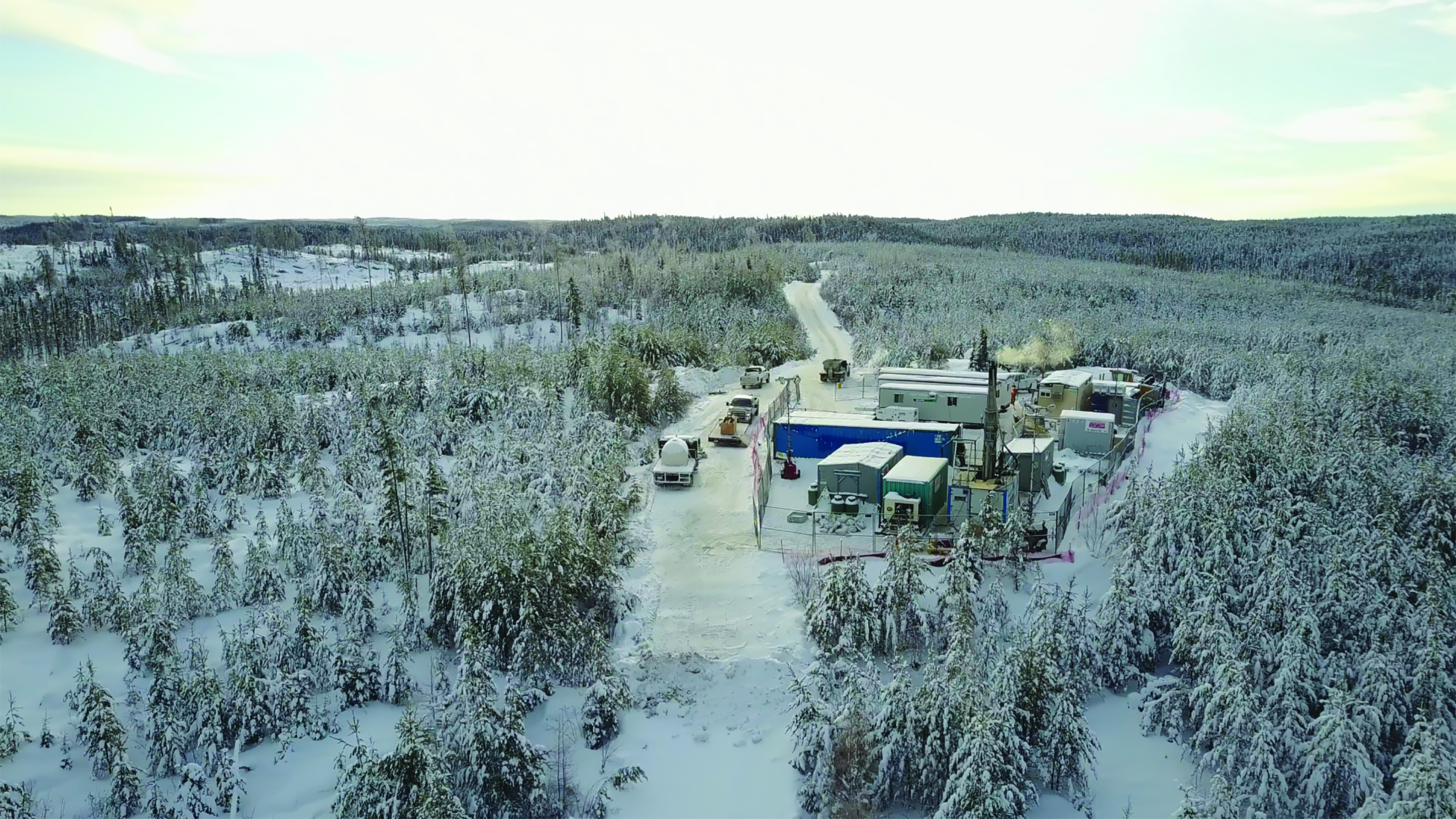 In addition to the borehole activities, the NWMO installed and collected information from micro-seismic monitoring stations and installed shallow groundwater monitoring wells to further understand the geology and groundwater system in the area.

Ultimately, the project can only proceed with the involvement of the community, First Nation and Métis communities in the area, and surrounding communities.