About the NWMO
The NWMO maintains summer student program during pandemic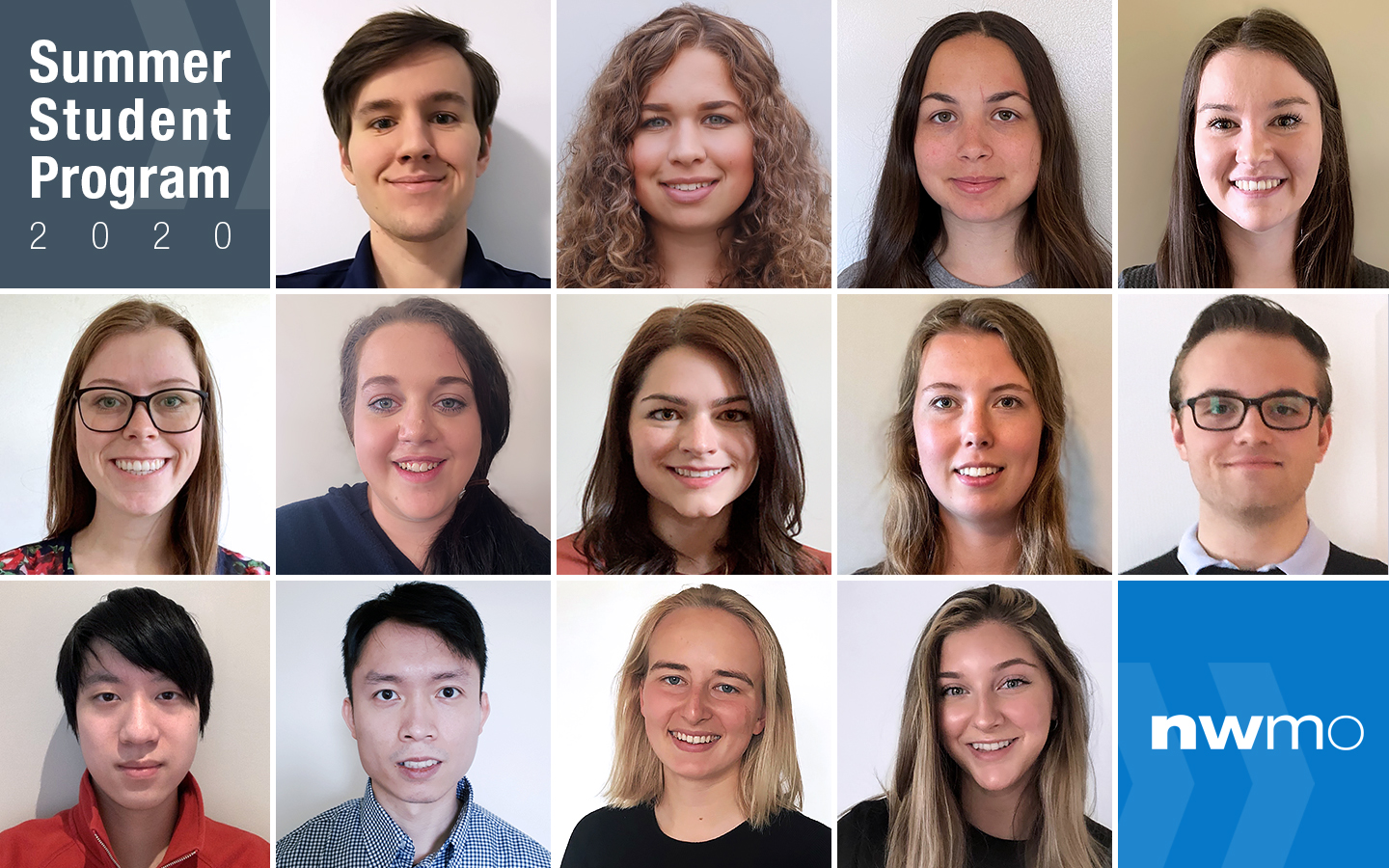 The NWMO is moving ahead with its summer student program while working remotely during the COVID-19 pandemic.
This month, the Nuclear Waste Management Organization (NWMO) is welcoming 13 summer students from a variety of disciplines. The students will work on a diverse range of projects in areas such as engineering, communications, legal, and engagement.
Mindful of advice from public health authorities related to the pandemic, the summer students are working remotely to provide valuable support in advancing Canada's plan for the safe, long-term management of used nuclear fuel.
"I was worried I was not going to get a job this summer," said Amanda Waichenberg, a Mechanical Engineering student from the University of Western Ontario. Amanda is working with the Used Fuel Container Design team, where she is helping with technical drawings and design analysis, in support of the used fuel container proof test plan, and preparing for serial production. "I'm excited to apply the skills I learned in my classes to my work at the NWMO. I'm also interested in working at an organization that prioritizes protecting the environment and interweaving Indigenous Knowledge in their work."
Amanda is one of the students joining us this summer, with two students working remotely in the South Bruce area and two students working remotely in the Ignace area, both potential siting areas.
"We're happy to welcome all of our students and to give them meaningful work in these uncertain times," said Leigh Ann Layno, Human Resources Director, at the NWMO. "Hiring these students helps us support the Canadian economy, and also helps support our work and the communities involved in the site selection process."
In response to the global COVID-19 pandemic, the NWMO has also made investments to support municipal and Indigenous communities involved in the site selection process, partnered with others in the industry to support the distribution of hand sanitizer, donated masks to Anishnawbe Health Toronto, and made donations to Thunder Bay's Regional Food Distribution Association, Kenora District Municipal Association and WES for Youth Online.
About the NWMO

The Nuclear Waste Management Organization (NWMO) is a not-for-profit organization tasked with the safe, long-term management of Canada's used nuclear fuel inside a deep geological repository, in a manner that protects people and the environment for generations to come.

Founded in 2002, the NWMO has been guided for more than 20 years by a dedicated team of world-class scientists, engineers and Indigenous Knowledge Holders that are developing innovative and collaborative solutions for nuclear waste management. Canada's plan will only proceed in an area with informed and willing hosts, where the municipality, First Nation and Métis communities, and others in the area are working together to implement it. The NWMO plans to select a site in 2024, and two areas remain in our site selection process: the Wabigoon Lake Ojibway Nation-Ignace area in northwestern Ontario and the Saugeen Ojibway Nation-South Bruce area in southern Ontario.