Selecting a site
The NWMO reaches key milestone by completing borehole drilling in Ignace area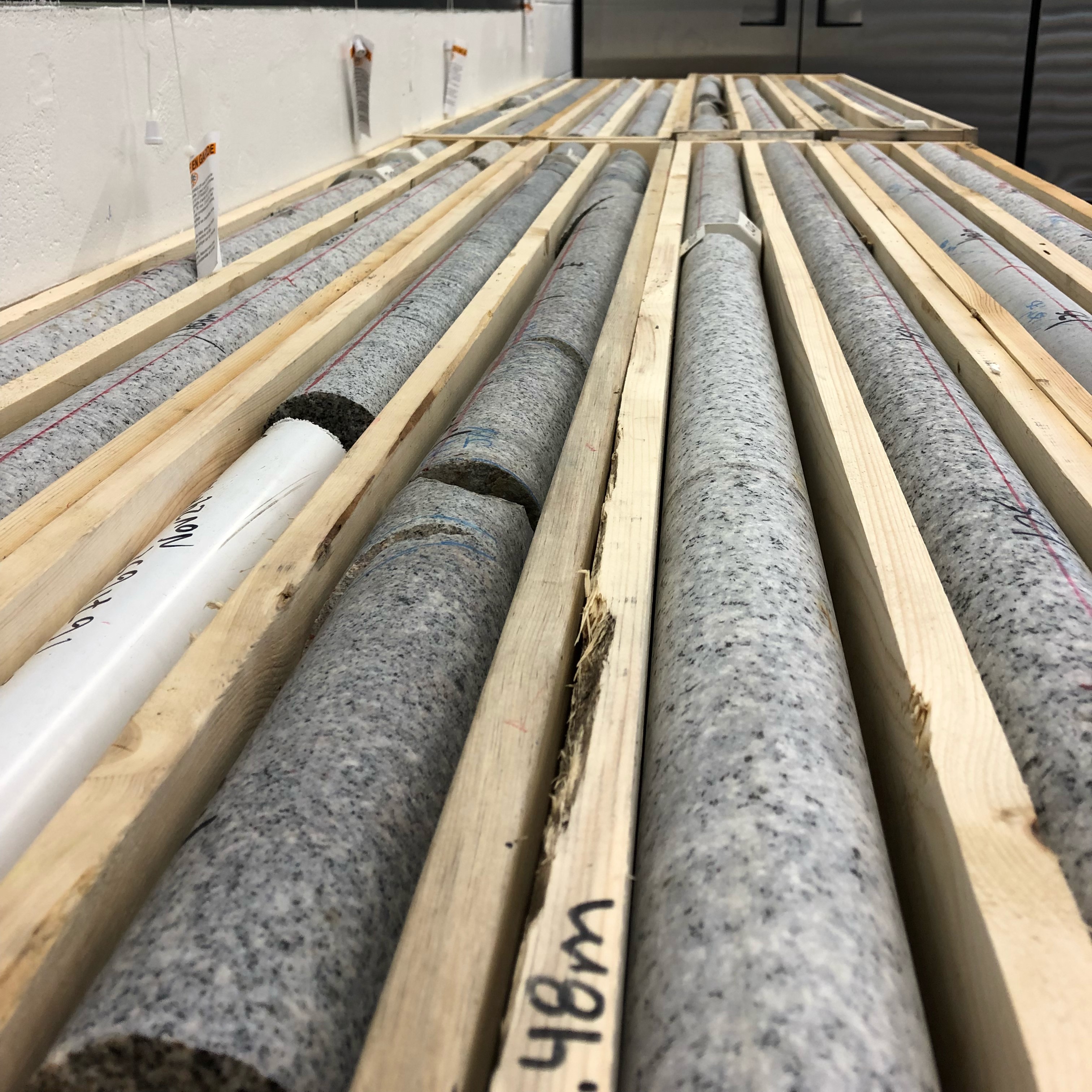 The NWMO has retrieved six kilometres of rock from the ground in the Ignace area, which will be studied around the world to ensure it is a good fit to safely contain and isolate used nuclear fuel underground for generations to come.
After four years, the Nuclear Waste Management Organization's (NWMO) borehole drilling work prior to site selection in the Ignace area is complete. The equipment will be removed in the coming months once downhole testing is finished. This is a significant milestone in our geoscience work to determine whether the site can safely host a Canadas deep geological repository for Canada's used nuclear fuel.
"This is an exciting moment for the NWMO," said Lise Morton, Vice-President of Site Selection at the NWMO. "A lot of work has been done, and we literally have six kilometres of borehole samples to study. The information we gather from this work will be brought together with other data as we learn about all aspects of the proposed site."
Drilling of the NWMO's first borehole started on Nov. 6, 2017. Since then, a total of six one-kilometre-long boreholes have been drilled in a rock formation known as the Revell Batholith, located south of Highway 17, about 35 kilometres west of Ignace, between Ignace and Wabigoon Lake Ojibway Nation (WLON).
Borehole drilling, coring and testing is a major part of the geoscience work carried out in the Ignace area, as well as the other potential site being evaluated in South Bruce. Borehole drilling and testing is part of the NWMO's broader site investigation work to enhance our knowledge about whether the site can meet robust regulatory requirements. Safety and security underscore everything we do at the NWMO, and our work is guided by the responsibility to protect people and the environment for generations to come.
"As part of the NWMO's site selection process, we need to be sure that used nuclear fuel can be safely contained in the rock to ensure water, people and the environment are safe. Borehole drilling has been a big part of that," said Bill Gascon, Site Director – Ignace at the NWMO. "We are committed to working with communities, including municipal, First Nation and Métis communities, and others in the area to safely site this project in an area with informed and willing hosts."
Community monitors from WLON were on-site during the borehole drilling, and they were an important part of the team. They provided input on-site, and they also went back and shared information and insights with WLON so they have a better understanding of the work happening at the borehole sites.
Tours to the borehole sites remain popular, and to date, approximately 200 people, including students, residents and people from the region, have travelled with NWMO staff to the Revell Batholith to learn more about the borehole work being conducted, as well as visited the seismic stations and the meteorological station.
Borehole drilling, coring and downhole testing is also taking place in South Bruce, Ont., and the drilling is anticipated to be completed in summer 2022.
About the NWMO

The Nuclear Waste Management Organization (NWMO) is a not-for-profit organization tasked with the safe, long-term management of Canada's used nuclear fuel inside a deep geological repository, in a manner that protects people and the environment for generations to come.

Founded in 2002, the NWMO has been guided for more than 20 years by a dedicated team of world-class scientists, engineers and Indigenous Knowledge Holders that are developing innovative and collaborative solutions for nuclear waste management. Canada's plan will only proceed in an area with informed and willing hosts, where the municipality, First Nation and Métis communities, and others in the area are working together to implement it. The NWMO plans to select a site in 2024, and two areas remain in our site selection process: the Wabigoon Lake Ojibway Nation-Ignace area in northwestern Ontario and the Saugeen Ojibway Nation-South Bruce area in southern Ontario.